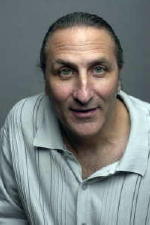 Joe Krown is a resident and is based out of the city of New Orleans. He is a New Orleans styled piano and Hammond B-3 player. He has been nominated twice and won a New Orleans Big Easy Award in the Blues category in April 2001. His blues trio, Sansone, Krown & Fohl won a 2004 Big Easy Award. Krown has been highlighted in a feature article in the September 2000 and April 2005 OffBEAT Magazine. Joe's third compact disc, Buckle Up, was picked #4 CD, "Best of 2000CDs" in the Times Picayune, and "Best CDs of 2000" in OffBeat magazine. Joe was also selected "Best Keyboardist, Editor's Choice" at CitySearch.com for New Orleans. Joe's fourth CD, Funkyard was picked #4 CD in Gambit Magazine and #15 in the Times Picayune "Best CD's of 2002" and "Critic's Choice Best of 2002" in Offbeat Magazine. Joe's band, the Joe Krown Organ Combo was the front page feature "Fest Focus" article for the Times Picayune 2003 Jazz Festival Focus series. Joe's latest CD, Livin' Large clocked in at #11 in overall sales for the New Orleans Jazz and Heritage Festival 2005.
Joe held the keyboard chair with Clarence "Gatemouth" Brown & Gate's Express from 1992 until Gatemouth's passing in the fall of 2005. Joe is featured on the chart topping albums The Man, Gate Swings, American Music, Texas Style and most recently Back to Bogalusa albums. In 1995, Gatemouth and the Gate's Express including Joe on keyboards, did a 62 date world tour as the opening act for Eric Clapton. The band, Gate's Express won an Offbeat 2004 Best Band in the Blues Category.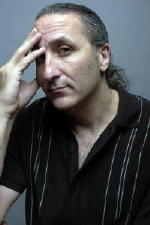 From September 1996 to June 2001, he held the Traditional Piano Night slot at the Maple Leaf Bar in New Orleans, which was once occupied by Professor Longhair and James Booker. Joe followed that strong tradition with his debut solo release Just the Piano...Just the Blues (1998) and the follow-up CD, New Orleans Piano Rolls (2003). Joe has been a headline performer at WWOZ's Piano Night during the New Orleans Jazz & Heritage festival every year since 1997. As of Labor Day 2001, Joe and the Traditional Piano Night moved to Le Bon Temps Roule in New Orleans. In November 2003, Joe made his European debut as a solo piano performer playing a 5 night club tour in Germany.
His band, the Joe Krown Organ Combo (New Orleans, LA) was formed in 1999. The Joe Krown Organ Combo made its European debut in November 2001 at the Ingolstadt Jazztage in Ingolstadt Germany and makes regular appearances at the French Quarter Festival in New Orleans, the New Orleans Jazz & Heritage Festival and the Ottawa Blues Fest. The Joe Krown Organ Combo has appeared at such noted nightclubs as the Boom Boom Room in San Fransisco, CA and Tobacco Road in NYC. The Joe Krown Organ Combo performs every week at one of the many New Orleans nightclubs, including the Maple Leaf Bar, House of Blues, Tipitina's, Le Bon Temps Roule, dba, and the Funky Butt. The Joe Krown Organ Combo has 4 CD releases. Down & Dirty (1999), Buckle Up (2000) and Funkyard (2002) were all released on the New Orleans label STRdigital. Krown's newest release, the Joe Krown Organ Combo's Livin' Large, released in February 2005, is Joe's first independent release with Krown as producer.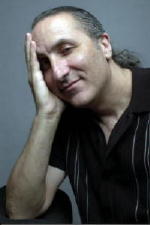 In June 2000, Joe started playing around New Orleans with Jumpin' Johnny Sansone (harmonica, vocals) and John Fohl (acoustic guitar and vocals) in an acoustic delta blues trio featuring Joe on piano. Sansone, Krown & Fohl made their New Orleans Jazz & Heritage Festival debut in May 2001 and has also performed at "Rivers Festival" in Columbia South Carolina. In April 2004 Sansone, Krown & Fohl released thier first self-titled CD on the Shortstack Records label. Sansone Krown & Fohl won a 2004 Big Easy Award in the blues category.
In March 2003, Joe took his band up to the Rock & Bowl for the Wednesday night swing dance night. Following in the tradition of Gatemouth Brown's swing music, Joe's swing band has become the feature band for one of New Orleans' most popular swing dances. Gatemouth was a regular special guest with Joe's swing band at the Rock Bowl's Wednesday Night Swing Dance.
In April 2004, Joe starting playing in New Orleans Juice. Juice is one of the premier national touring acts from New Orleans legendary funk scene. The band is a 4-piece New Orleans style funk band, that has a very creative original mix of New Orleans funk, blues, second line, rock and rhythm and blues. Joe is featured on their 2005 double live CD, Hey Buddy.
Joe has performed with Clarence "Gatemouth" Brown, Johnny Adams, Marcia Ball, Chuck Berry, Bo Diddley, New Orleans Juice, Theresa Anderson, C.J. Chenier, Irene Sage, and Marva Wright. Joe has held the keyboard chair for Clarence "Gatemouth" Brown since 1992. As the keyboard player in Gatemouth's band and as an artist, Joe has shared the stage with superstars like Carlos Santana, Eric Clapton, Kim Wilson, Ike Turner, Jimmy McGriff, Melvin Sparks, George Porter Jr., Buddy Guy, Niles Rodgers, Shemekia Copeland, Paul Shaffer (David Letterman Show), Lenny Picket (Tower of Power, SNL band), Sonny Landreth, Dr. John, Albert Collins, Joe Sample, Irma Thomas, Kenny Neal, Frankie Ford, and many others. During the 2005 New Orleans Jazz Fest , the Joe Krown Organ Combo hosted an all-star New Orleans Organ Summitt for the city of New Orleans' Mo Fest. Joe and his band were the house band for a 2-hour show that featured Dr. John, Art and Ivan Neville, Robert Walter (Grey Boy All-Stars), Rich Vogel (Galactic) and John Gros (Papa Grows Funk).
Joe has recorded with Clarence "Gatemouth" Brown, Luther "Guitar Jr." Johnson, Jumpin Johnny Sansone, New Orleans Juice, Kid Ramos (guitarist from the Fabulous Thunderbirds), Bobby Charles, Raful Neal, Marva Wright and many other New Orleans artists. Krown has six CDs out under his own name and one CD as member of Sansone, Krown & Fohl.